Germinator
for microgreens and seedlings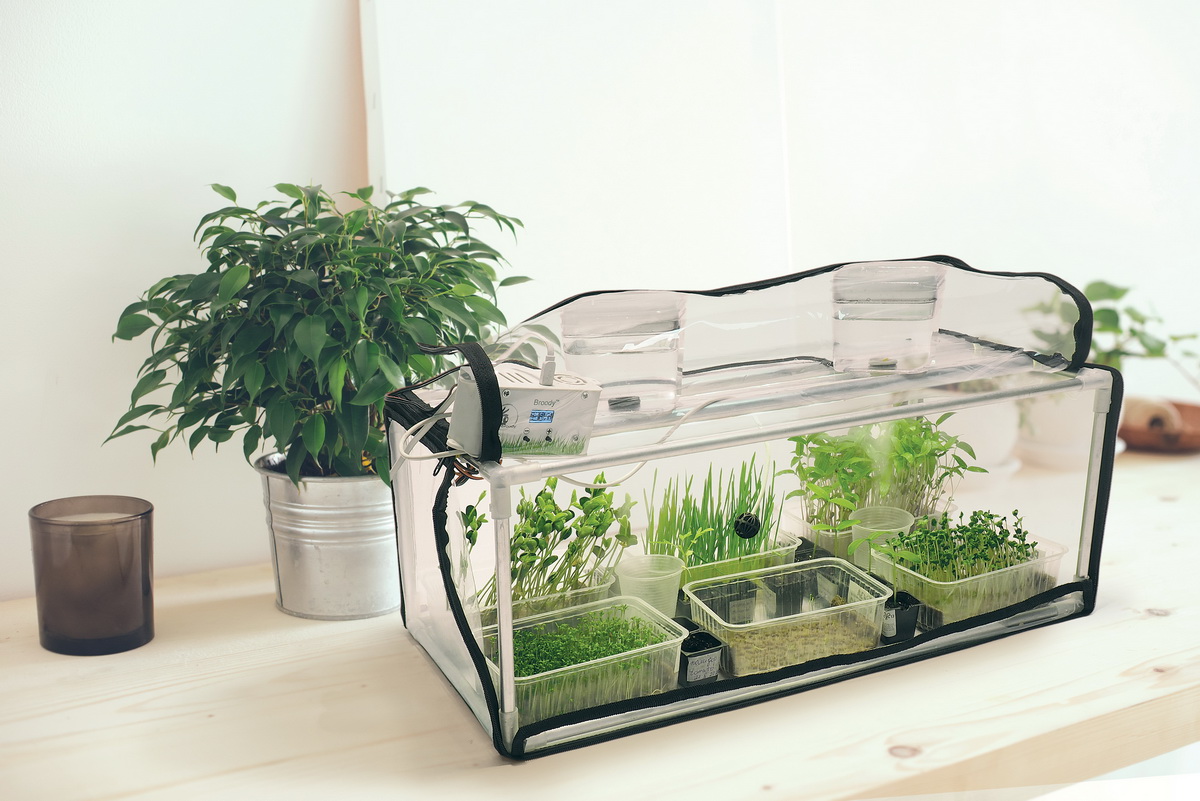 GreenCap is a device for growing microgreens and seedlings at home. The device consists of a lightweight aluminum frame, a transparent cover with ventilation holes and a humidity control unit. Two tubular luminaires are built into the power section of the frame and serve as the basis for placing the control unit and tanks with nozzles. The nozzles provide the system with the specified humidity. Innovative solutions implemented in the germinator allow creating an ideal microclimate for domestic plants, microgreens, seedlings. A transparent awning made of silicone material "flexible glass" allows you to fully observe the growth of plants.
The original fixtures use Samsung Full spectrum LEDs – the best on the market for phytolight today. The PPF and PPF / W (PAR and PAR / W) of full spectrum LEDs significantly accelerate plant growth compared to narrow spectrum LEDs.
The advantage of solar-spectrum LEDs lies primarily in the fact that plants receive light similar to natural light for their development . An important factor is the preferred sensitivity (human vision) of light from the solar spectrum over phyto-light "bicolor" and "multicolor".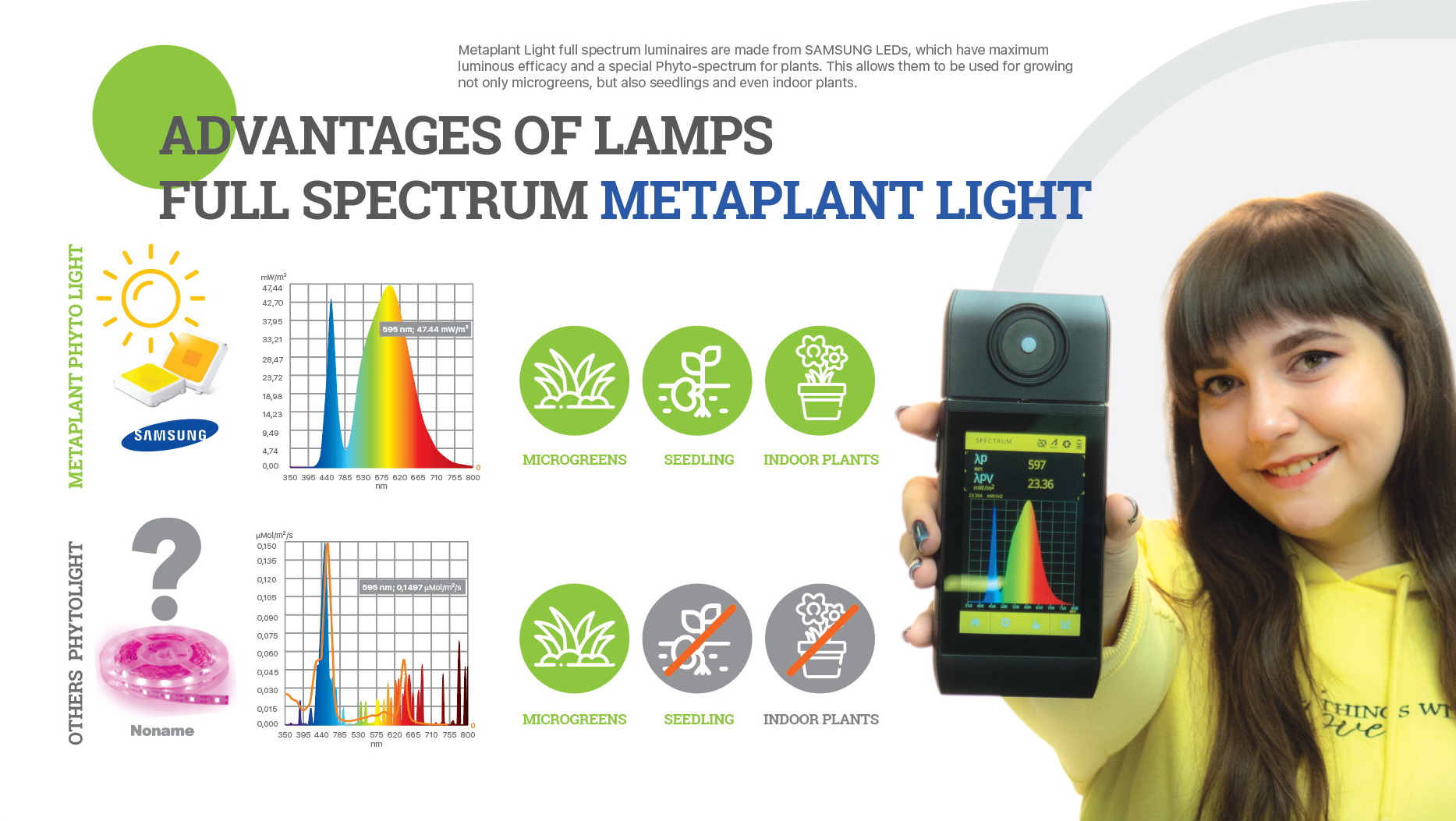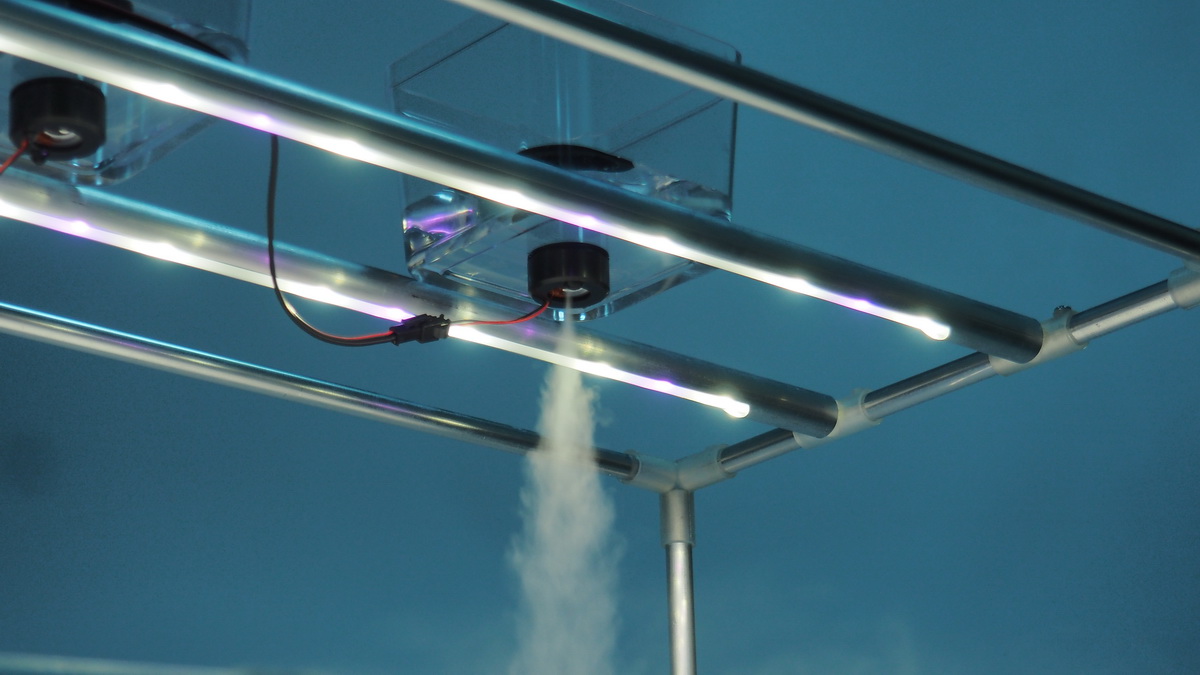 A special air humidification system allows you to create and maintain humidity in the box from 20 to 98%. The automatic electronic humidity control system uses an industrial sensor that does not require calibration during the entire life, and allows you to regulate humidity with an accuracy of 1%.
Two tanks (0.6 l each) with built-in nozzles ensure the maintenance of the set humidity in the system for 1-2 days *. The simplicity of water filling does not create additional difficulties when servicing the device.
Thanks to the reduced supply voltage (5V) of all elements, GreenCap L ensures safety for people and pets.
GreenCap L presentation (click picture) + .pdf
In the GreenCap L germinator you can successfully grow:
Microgreens: wheat, rye, oats, soybeans, peas, buckwheat, chickpeas, basil, broccoli, etc.
Seedlings: tomatoes, cucumbers, peppers, cabbage, etc.
Plants requiring special conditions (e.g. tropical plants)
The warranty period is 12 months.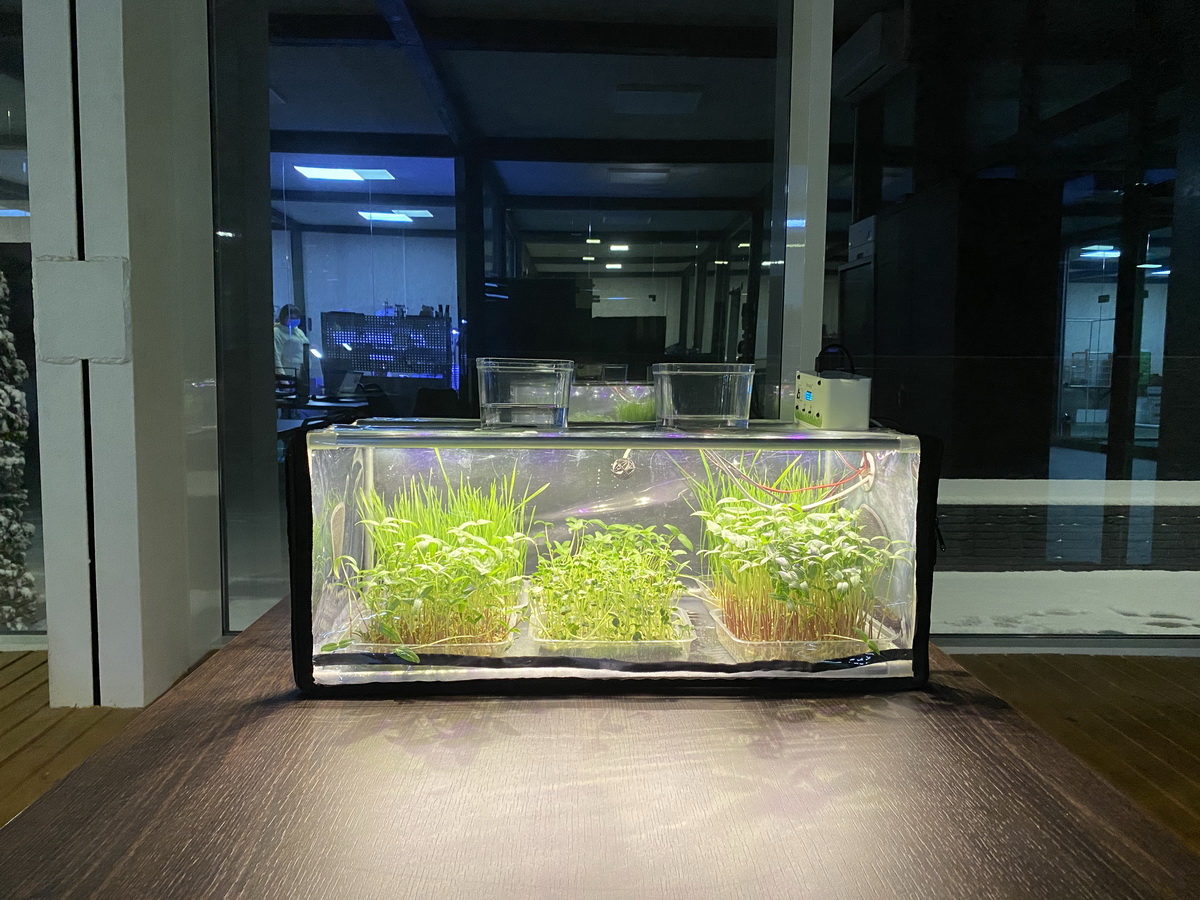 Technical characteristics
| | |
| --- | --- |
| Mains voltage | 110-220v |
| Luminaire unit supply voltage | 5v |
| System power rating | 14.5W |
| Luminaire spectrum | Full Spectrum |
| Number of LEDs (Samsung LM301B) | 8 |
| Number of additional LEDs (optional) | 4 |
| Lamp size | 600 * 19 mm (diameter) |
| Luminous flux density (PAR) | 2 * 20.63 μMol / m 2 / s |
| Illuminance | 2 * 1512 Lx |
| Luminous flux ( Φ v ) | 2 * 310.4 Lm |
| Luminous performance | 120 Lm / W |
| Energetic Illumination (IRR) | 4.45 W / m 2 |
| Color rendering index CRI (Ra) | 74.9% |
| Color Temperature (CCT) | 3440 K |
| Box size assembled | 630 * 225 * 330 mm |
| Weight, without box | 1,8 kg |
| Packing size | 200 * 750 * 150 mm |
| Weight of packing | 2.1 kg |