Plant lighting system Metaflex TwiLight
(Plant lighting system)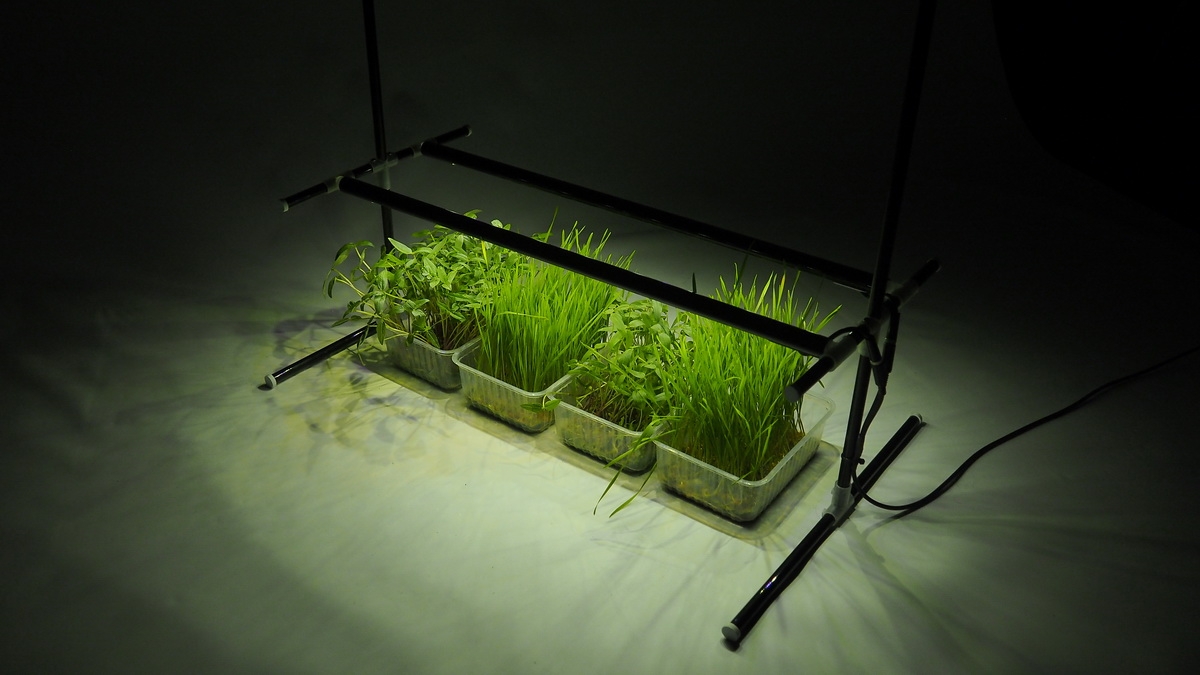 Metaflex TwiLight is a transformable frame system designed to illuminate flowers, seedlings, microgreens and other plants at home.
Twin Light can also be used to illuminate aquariums. Two LED lamps with a total PAR value of 41.26 µMol / m
2
/ s provide plants with a light similar to the sun. Samsung LEDs with a luminous flux of 38.8 lm have the highest luminous efficacy of 220 lm / W.
The "solar spectrum" of LEDs makes it possible to grow almost all types of houseplants, seedlings and microgreens under such light.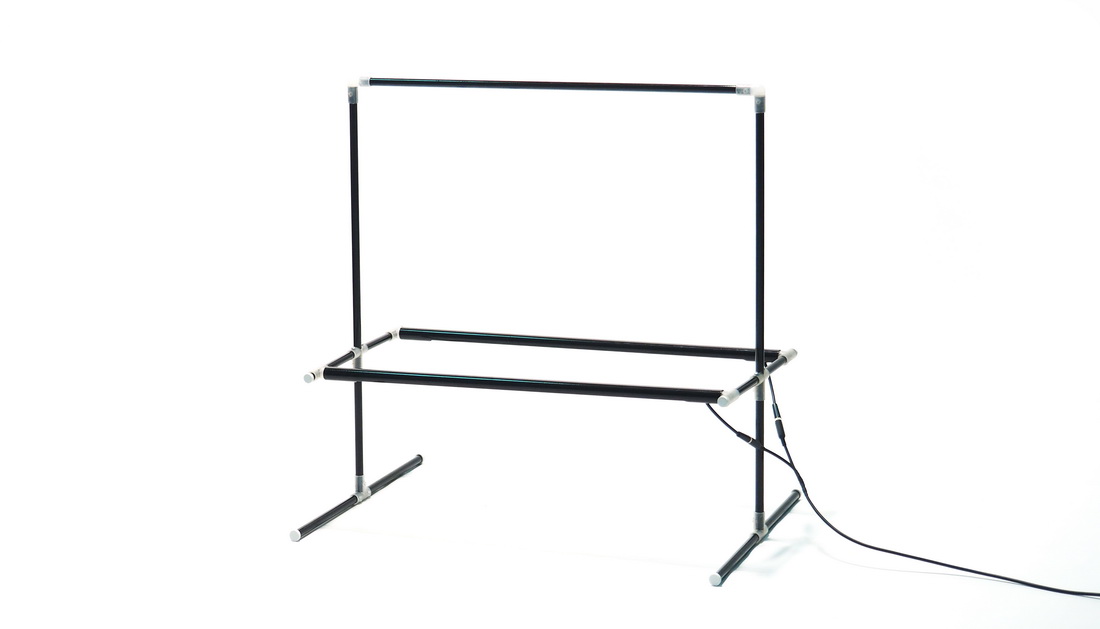 The system of movable hinges makes it possible to quickly transform the structure and change the direction of light over a wide range. The luminaires have a 360 ° rotation angle. The hinges of the supports have the same angle of rotation.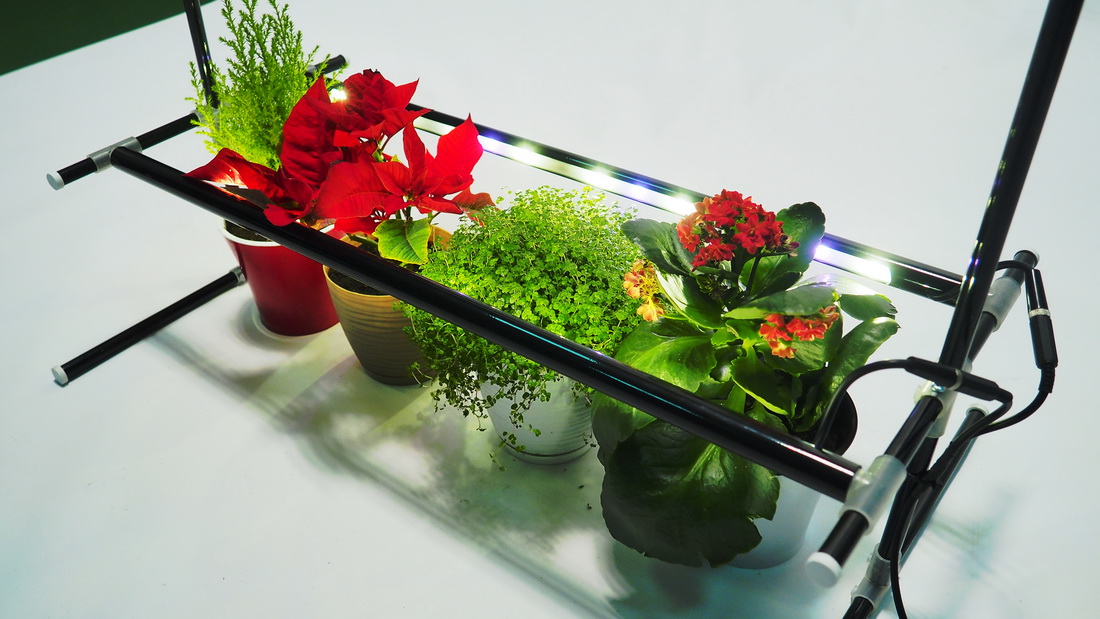 The system is maximally adapted for placement on a windowsill, and is available for installation even on the narrowest surfaces – 20 cm wide.
Convenient lamp height adjustment allows you to set the required distance to the top leaves of plants as they grow, up to a maximum height of 112 cm.
Due to the low supply voltage of 5V lamps, the system is safe for people and pets.
The frame of the device consists of thin-walled metal tubes Ø12mm coated with polymer paint using powder technology.
Simplicity and ease of assembly allows you to assemble (disassemble) the system within 2-3 minutes.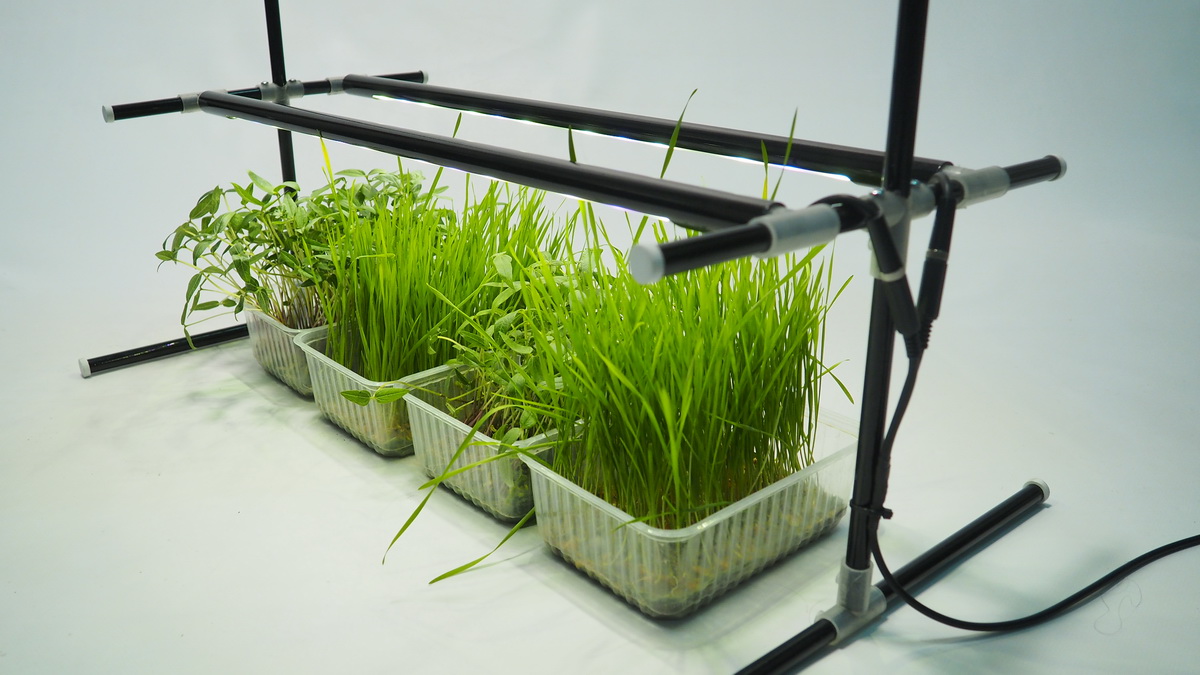 Metaflex Twi Light complete set
A set of tubes for assembling the frame – 7 pcs
A set of additional tubes to increase the height of the luminaire – 2 pcs.
Led lamps – 2 pieces
Set of plastic connectors – 10 pcs
Power adapter 110-220v / 5v – 1 pc
USB / 2pin power cord, 1m – 1 pc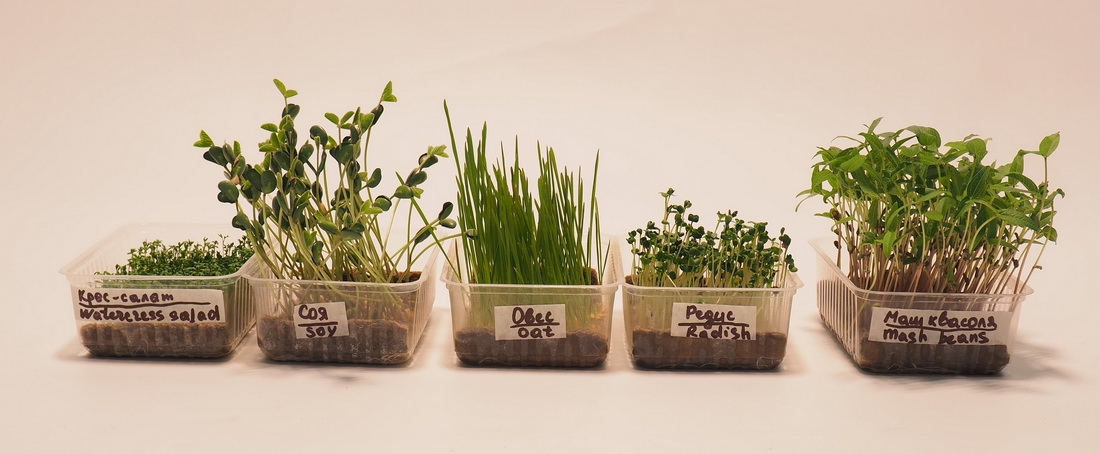 Technical characteristics of the climate system Metaflex Twi Light
| | |
| --- | --- |
| Mains voltage | 110-220v |
| Luminaire unit supply voltage | 5v |
| System power rating | 6.2W |
| Luminaire spectrum | Full Spectrum |
| Number of LEDs (Samsung LM301B) | 8 |
| Number of additional LEDs (optional) | 4 |
| Lamp size | 600 * 19 mm (diameter) |
| Luminous flux density (PAR) | 2 * 20.63 μMol / m 2 / s |
| Illuminance | 2 * 1512 Lx |
| Luminous flux ( Φ v ) | 2 * 310.4 Lm |
| Luminous performance | 120 Lm / W |
| Energetic Illumination (IRR) | 4.45 W / m 2 |
| Color rendering index CRI (Ra) | 74.9% |
| Color Temperature (CCT) | 3440 K |
| Luminaire lifting height | 112 cm |
| Assembled frame size | 65 * 40 * 60 cm |
| Weight, without box | 0.7 kg |
| Weight with box | 0.9 kg |