Sezam L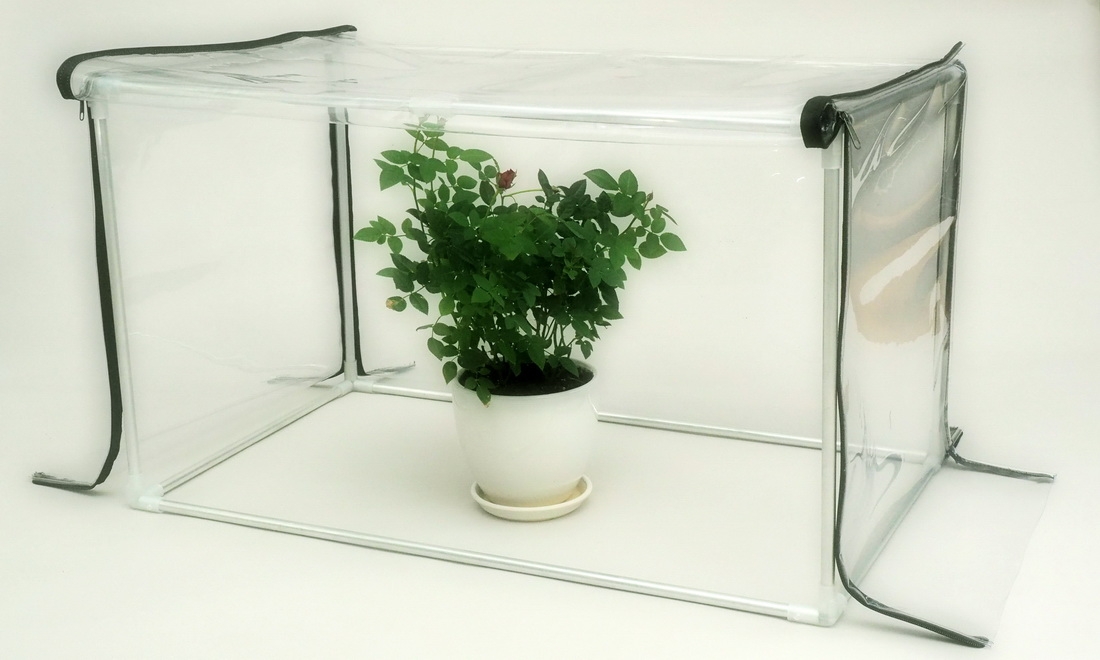 Sezam L – mini greenhouse for the house. It consists of a durable aluminum frame and a transparent cover of 100 micron PVC film. Protects house plants from bad weather, cold, wind, fast loss of moisture. Can be used on balconies, loggias, terraces, verandas. Designed for succulent plants, bonsai, seedlings.
————— Model Sezam L Grow Lamp —————
The addition of mini-greenhouses with LED-lamps of blue (455nm) and red (660nm) spectrum allows to increase the intensity of "sunlight" for shaded growing conditions of plants, increase the light day for southern exotic plants grown in northern latitudes, in apartment conditions.
Number of LEDs: 14Red 4Blue
Power: 5-6 W each lamp
Dimensions of the product assembled: 40x40x71 cm
Package dimensions: 9x80x9 cm
Shipping Weight: 1500 g